Vinyl Siding Contractor in Hamburg, NY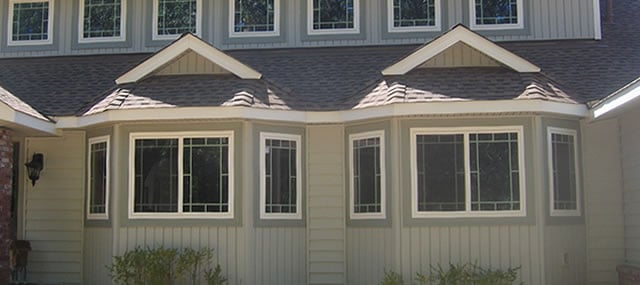 Every home deserves a protective shield, especially against unpredictable weather. StockMohr is Hamburg's premier vinyl siding contractor, consistently delivering unmatched durability and ease of maintenance that vinyl siding offers. We understand the unique needs of Hamburg's residents and provide siding solutions tailored to those requirements.
The Compelling Benefits of Vinyl Siding
By choosing StockMohr, your preferred vinyl siding contractor in Hamburg, NY, you're not just updating your home's exterior. You're making a long-term investment.
Our top-grade vinyl siding promises moisture resistance, ensuring your home remains protected, and maintaining its pristine appearance year after year. In contrast, wood siding often demands regular upkeep to preserve its look and durability.
With vinyl, you benefit from consistent performance without constant care. It's not just about its longevity; its affordability makes vinyl an economical choice for homeowners. And if aesthetics matter to you, our broad vinyl siding collection is bound to impress. We offer designs that combine both style and substance, ensuring your home's exterior truly shines.
A Tailored Approach for Hamburg Homes
Every home in Hamburg is unique. That's why StockMohr doesn't believe in a one-size-fits-all approach. We take the time to understand your home's specific needs, from aesthetics to function. Our extensive experience within Hamburg means we're familiar with the architectural nuances and local preferences, ensuring that your new vinyl siding complements both your home and the community's character.
Dedication Beyond Installation
When you collaborate with StockMohr, you're engaging with a legacy. Over 35 years, we've honed our skills, understanding every nuance of siding projects in Hamburg, NY. Our teams prioritize clarity, ensuring every homeowner feels informed and comfortable from the initial consultation to the project's completion.
With StockMohr, it's not just about giving your home a facelift—it's about ensuring a long-term, reliable partnership.
Ready to redefine your home's exterior? Contact Hamburg's trusted vinyl siding contractor for a complimentary, no-obligation quote today.