Hamburg Vinyl Siding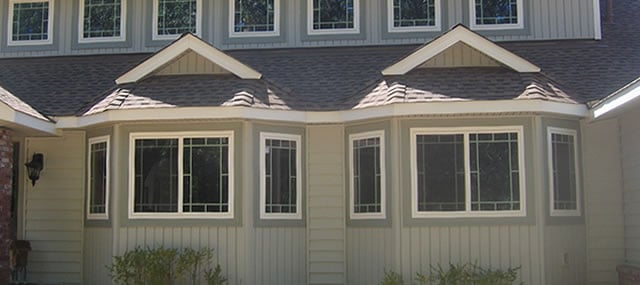 Choosing new siding is not a very frequent project. Even against heavy winds and hail, properly installed siding can take a level of damage before needing replacement. However, when it is time to change your siding, either for a new look or to repair damages, you should consider vinyl siding. At Stockmohr, we focus on installing vinyl siding for homes because of its low maintenance and durability, key features that benefit homeowners across Hamburg.
Benefits of Vinyl Siding
We offer superior quality vinyl siding that comes in a wide selection of designs. Vinyl provides advantages that traditional, wood-based siding does not. It is a low maintenance siding option that is moisture resistant, making it easy to keep on your home. Wooden sidings may need repainting over time to prevent damage from exposed wood. Another large benefit of vinyl siding is that it is often more affordable for homeowners. From installation to maintenance work, vinyl requires less time and resources. Lastly, vinyl siding offers aesthetic designs that make your home look refined.
Request Your Quote Today
At Stockmohr, we bring over 20 years of experience working on siding projects across Hamburg, NY. Our teams will help you quickly plan for overall project costs and schedules. We try our best to simplify the process for our customers, installing protective vinyl siding that will last without complicated steps for payments and labor. To request your free quote, contact our team today!