Window Installation for Your Hamburg, NY Home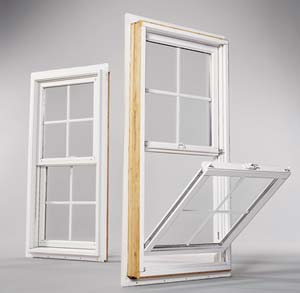 Windows set the tone for your home, directly impacting value and visual appearance. Due to their significance, it is critical to carefully select windows for your home. Around Hamburg, windows need to stand up against adverse weather conditions, to keep cold winter drafts out of your home and filter out sunlight during the summer. If you are looking for new windows to install around your home, you can depend on our team at Stockmohr.
Custom Windows Installed in Your Hamburg Home
Choosing windows includes a lot of personal taste and preference. Our selection of windows offers a wide variety of options based on styles, functionality, and budget. Regardless of the type of window you select, we specialize in the installation process. While it is important to find a beautiful looking window, professional installation ensures that the window fits perfectly in place, without any gaps or slivers that reduce energy-efficiency and the lifespan of your window.
Your Premier Hamburg Window Installation Company
If you want to receive advice from our professionals about windows that suit your home, our team is ready to talk any time! With experience covering thousands of window installations around Hamburg, we can quickly help you determine windows that match your home's style and your preferences. Contact us today to schedule a consultation!