Kenmore Energy Windows
Homeowners in Western New York should take advantage of the savings offered by professionally installed Kenmore Energy Windows by Stockmohr. Window technology, especially energy saving construction techniques and materials, are improving all the time. To get the full benefit from these new and better windows use only professional installers.
Why Use Professionals to Install Energy Windows in Kenmore?
Windows were once the primary cause of heat loss in winter. Everyone in WNY has encountered windows that are cold and drafty no matter how hard the heater is running. Innovations in new and replacement windows have greatly raised their energy efficient capabilities, but correct installation is important.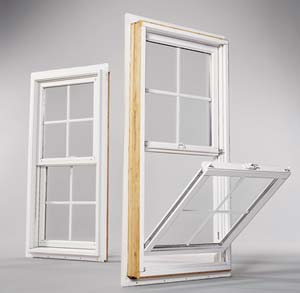 Drafts around window seals are a waste of money and greatly decrease the effectiveness of Kenmore Energy Windows.
Experienced window installers at Stockmohr are familiar with harsh winters and they know how to get the most from energy efficient Kenmore Windows. These professionals also understand that a home's windows are one of the details that can make or break the overall appearance of a house.
Start Saving Money & Energy in Western New York Today
Energy efficient windows are not just a good investment; they make the home more comfortable, and reduce the load on the HVAC unit. Getting some extra years out of a heating and cooling system can save homeowners a significant amount of money.To find out more about energy windows in Kenmore, call Stockmohr today for a free estimate!