Kenmore Roof Installation
Whether you're replacing that old roof or installing a new roof, StockMohr brings over 30 years of roofing experience and expertise to the table. They are the go to guys when it comes to getting your Kenmore Roof Installed. StockMohr is recognized for their quality roofing experience, professionalism, reliability and dependability. As far as we are concerned, OUR PEOPLE make the difference.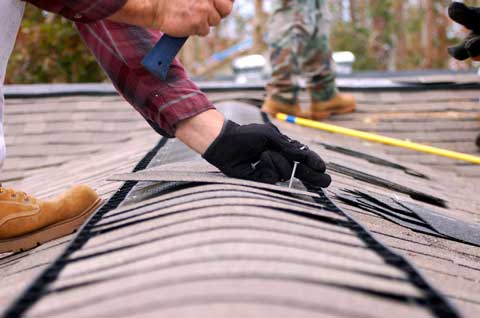 If it's time for a new roof, you'll only want the highest quality shingles, to ensure a longer lasting lifetime of your new Kenmore roof. Roof shingles are available in 30, 40 and 50 year lifetime weights and warranties. StockMohr's roof installation will ensure that any and all roof protrusions have been shielded and protected, equating to a properly installed roof.
Roof Installation in Kenmore
StockMohr is proud to offer its customers with well-recognized shingle brands which include:
Owens Corning
Certainteed
The courteous and professional sales staff of StockMohr explain the various roofing options, go over the benefits of each option, as well as setting up a plan of action for your roofing project. Once your Kenmore roof installation is complete, you can count on StockMohr in the future for any service needs. To learn more about having your Kenmore roof installed, replaced or repaired, contact the highly-knowledgeable staff of StockMohr today.