Kenmore Window Installation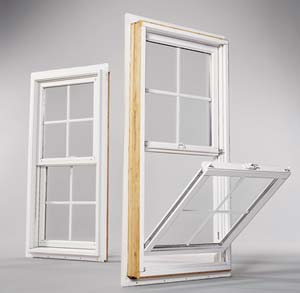 Finding professionals to handle the installation of your new windows is as important as choosing high-quality materials. With proper installation extends the lifespan of your windows and makes them easier to use around your home. Our specialists will make sure that your windows look beautiful inside out.
Expansive Window Selection
Coming in countless styles, sizes and materials, it can take a while to settle on the perfect window. From insulation, noise-protection and general utility, windows can greatly impact the value of your home. Our specialists can help you compare and contrast leading models and materials to help you discover the most suitable choices for your home. With a selection that includes wood, clad, fiberglass, and aluminum windows, we provide our customers with windows that fit any style of home.
Experienced, Local Specialists
With over 30 years of experience, our team has helped local families around Kenmore install hundreds of beautiful windows. There are plenty of examples of our quality work around the region, adding long-lasting beauty to many neighborhoods. At StockMohr, we protect our customers and our workers. We hold the latest licenses and provide insurance coverage for our projects to stay prepared for any type of situation that may arise.
Contact Stockmohr Today
If you need to replace windows around your home, contact StockMohr today! We offer free estimates on all window installation services, to make it easier to find the perfect windows. Having helped many families across Kenmore, we look forward to helping yours too!