Kenmore Window Replacement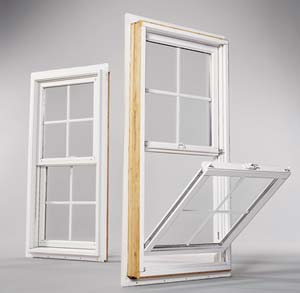 What should homeowners in Kenmore look for when it is time for a window replacement? First off, they should be looking for a reputable Western New York home improvement specialist with significant experience in the area. They should also look for a company with a great selection of windows and a highly-trained staff that is known for their excellent customer service.
Stockmohr has everything homeowners need when they are looking for a Kenmore Window Replacement. Operating exclusively in Western New York for over 30 years, Stockmohr knows the needs of Kenmore homeowners, especially when it pertains to window replacements. Stockmohr has performed over 15,000 window replacements in the area, and they have the staff and selection necessary to give you a great Kenmore Window Replacement.
Window Replacement Kenmore
At Stockmohr's showroom in Clarence Center, you will find an excellent selection of windows. With such a big selection, you will surely find a window that will be perfect for your Kenmore Window Replacement. After picking out your window, Stockmohr can either install that window straight into your existing frame, or make the necessary changes to your frame to fit a new window of your choosing.
As a member of the Better Business Bureau for over 20 years, Stockmohr has been recognized throughout Western New York for their excellence in Kenmore Window Replacement. Give them a cal today, or visit the showroom to get started on your path to beautiful new windows today.
We guarantee our work.
Schedule a Free Estimate