Lackawanna Replacement Windows
Lackawanna replacement windows can benefit add value, function and ambiance to a home or business home. When windows are showing signs that they need replacement, the team at StockMohr is ready to help with quality services and materials.
The first step in adding Lackawanna replacement windows to a building is choosing the right replacement window type. Today's property owners have many options to choose from. Wood replacement windows are a common choice. They can handle quite a bit of use and provide a beautiful look and classic feel to the property. However, they are prone to damage from the elements.
Replacement Windows Lackawanna
Clad replacement windows are more durable than wood windows. Vinyl clad windows come in a wide range of colors to match the existing color scheme on the home or commercial property. Those in the market for Lackawanna replacement windows who want windows that will stand up over years of use often choose clad windows.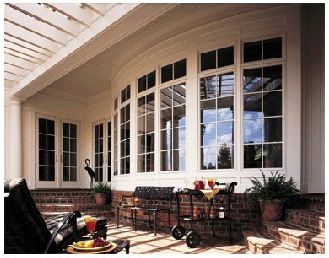 Fiberglass is another option, and it is more affordable than both wood and vinyl. It is also quite durable, making it the replacement window of choice for those who are working with tight budgets. Aluminum is another affordable option. This lightweight material will hold up well and is easy to open and close for those who might struggle with heavier materials.
Property owners who want quality windows installed well need the services of StockMohr. With comprehensive services for windows, siding and roofing, StockMohris the best choice for replacement windows in the greater Lackawanna area. Serving the people of Western New York for two generations, StockMohr is a family-owned and operated business which takes pride in the services offered to property owners. With old-fashioned values and a commitment to customer service, StockMohr is the logical choice for Lackawanna replacement windows. Call today to make an appointment for a free consultation.