Door Installation in Lancaster, NY
Think about the front door of your home. Does it perfectly accentuate the entrance to your home, or does it stick out like a sore thumb? Can you get into your home easily, or does the door stick every time you try to open or close it? Have you begun to notice that the foyer of your home is 10 degrees cooler than the rest of the house, even when you haven't opened the door recently? If any of these questions resonate with you, it is time to replace the exterior door on your Lancaster home with a new one. And, for the best door installation in the Lancaster area, you can't do better than the professionals at StockMohr.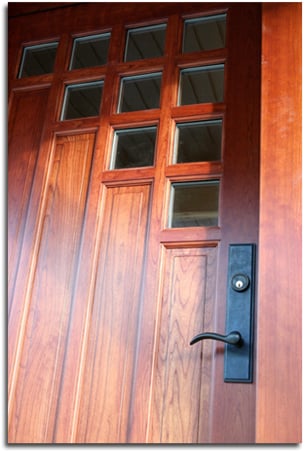 A Variety of Replacement Door Options at StockMohr
StockMohr has been providing door installation services to the Lancaster area for over a generation. And during that time, we haven't only gained expertise and experience at replacing exterior doors, we have also put together the largest stock of top quality products available in the Lancaster area. We have exterior doors of every dimension, color, and material you could ever want for your home, as well as door accessories like handles, locks, doorbells, and more. At StockMohr, you can literally say that we "stock more" than the competition.
Hassle-Free Door Installation Service in Lancaster
At StockMohr, we put a priority on making the process of replacing your Lancaster exterior door as hassle-free as possible. To make the process as easy as possible, we start by offering free consultation on what door will best fit the style of your home, your needs for insulation and security, and stay within your budget. Once we have chosen a door, we provide a free estimate for the full cost of purchase and installation. Finally, our installers always provide fast, professional door installation service at a time that fits your busy schedule. You can't find better service than that in the Lancaster area.
For More Information About Door Installation Services in Lancaster, Contact Stockmohr Today!