Lancaster Home Improvement
No one knows home improvement better than the Stockmohr team. With over 15,000 satisfied clients in the Western New York metro areas, chances are you know someone who can vouch for the superb service and quality workmanship of Stockmohr. No other company offers local, hands-on service with over a generation of helping families in Lancaster complete needed repairs and improve their homes. With today's busy lifestyles, the days of dad spending the weekend puttering around the house just don't make sense anymore. Specialized materials and advanced construction techniques require a professional to ensure a job done accurately and safely. No other company can help you tackle that "to do" list like Stockmohr can.
Home Improvement Services at Stockmohr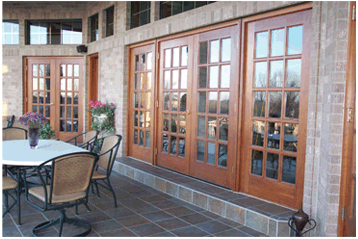 Stockmohr's team is multi-disciplined and can assist with a variety of home repairs. Whether you know exactly what you want or you need some inspiration from our technicians, our employees can take on any home improvement project. We also can assist in weather related damages and disaster recovery. We currently are staffed with team members that can assist with roofing repair and replacement, window replacement (including energy efficient models), siding repair and replacement, interior and exterior door installation, and gutter installation (including seamless and covered models).
Home improvement in Lancaster doesn't have to be a hassle. Other metro areas don't have a local team that specializes in home repair and improvement projects the way Stockmohr does. Western New York's locally owned home improvement partner Stockmohr has built a strong reputation for quality work and high grade materials. Our technicians arrive timely and will listen to all your home improvement concerns. We offer no-strings-attached quotes and will explain the repair process in detail, ensuring as little inconvenience as possible to home-owners. We simply aren't satisfied until you are.
Get Started Today
It doesn't matter whether you need a roofer to work with your insurance company after a hail storm or you just decided the old siding is so yesterday, Stockmohr's team can make your Lancaster home improvement dreams come true without busting the budget. Call or email the Stockmohr team today to take the first steps in making your house a home.