Lancaster Roof Repairs
Is your roof in need of some repair work? The professionals at StockMohr are available to perform extensive roof renovations on homes in dire need of roofing services. Ironically, not every homeowner realizes just how much trouble a roof is in. When a major leak appears, people pick up the phone and call StockMohr for Lancaster roof repairs. There are other indicators, however, you should be aware of because they often reflect troubles that need to be addressed.
Roof Repairs for your Lancaster Home
An older home is unique in many ways. The classic design of the roof on an older home allows the property to stand out and be the envy of the block. A close inspection of the old roof may reveal wear and tear that really needs to be fixed. If the interior of the home is suffering from leaks, then you definitely want to have roof repair work done.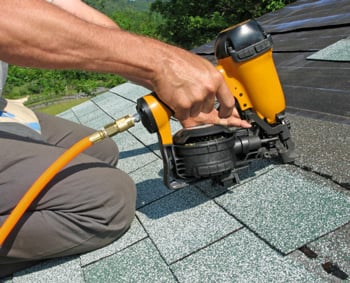 Year after year, your Lancaster home's roof suffers from the very negative impact of inclement weather. Heavy snow weighs down on the roof causing cracks. Rain that seeps through imperfections in the roof might contribute to rotting. The wind may even tear shingles off the roof leaving layers exposed to moisture. If the seasons have been a little harsh this year, you might want to think about fixing that roof up.
Upon noticing your heating and cooling bills going up year after year, you may be perplexed as to why this is so. The reason may be right over your head. An old, degraded roof frequently is the root cause for poor insulation. If you notice this, it is time to repair the roof on your Lancaster home.
For More Information About Roof Repairs in Lancaster, Contact Stockmohr Today!