Lancaster, NY Window Replacement
When it comes to hiring a home improvement contractor, it's important to find trustworthy and reliable people. With warmer months ahead, a homeowner's top priority is getting their home ready for unexpected storms. StockMohr has been providing Replacement Windows in Lancaster for over 30 years.
About Our Window Replacement Services in Lancaster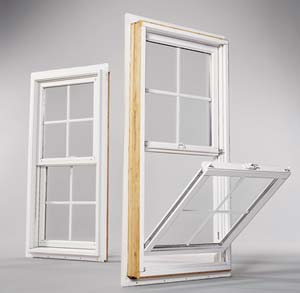 Not only do they specialize in siding and roofing, but StockMohr offers top of the line Lancaster window replacements. No matter the season, having secure and sturdy windows is a must for all weather changes. When searching for Lancaster window replacement specialists, cut the time in half and contact the professionals at StockMohr. Not only will you get an honest estimate, StockMohr will guarantee the Lancaster window replacement work.
Choose The Window Replacement Experts at Stockmohr
Style, repair and maintenance are all factors when choosing the right window. Wood replacement windows come in a variety of appealing styles while they are also weather resistant. Fiber glass windows are affordable and they come in several styles as colors to choose from and will hold very well in any weather type. Clad windows offer great style and comfort as wood or fiber glass but actually stand truer than both during severe weather. Choose from many colors and styles. Let the professionals at StockMohr take those home improvement repairs and turn them into a brilliant masterpiece!