Lockport Vinyl Siding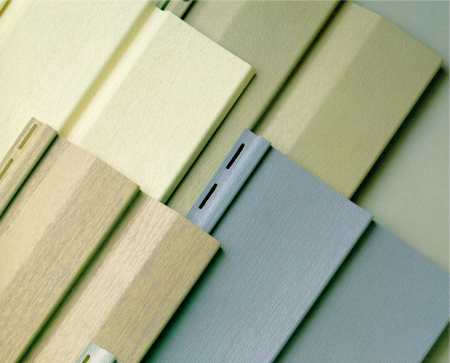 It is very important to maintain the exterior siding of your home. If you have an old vinyl siding, call StockMohr and see what they offer as a Lockport Vinyl Siding contractor. Over 1,000 Western New York homes have received new or improved vinyl siding courtesy of StockMohr. Improving the exterior of your home gives you the peace of mind that your home is protected from weather and other external factors. Vinyl siding is a specialty at StockMohr, having been in the business for over 30 years. You can be confident that StockMohr will provide your Lockport home with quality vinyl siding.
At StockMohr's showroom in Clarence Center, you can view all the different types of custom vinyl siding they can offer you. They have 12- and 16-foot varieties of vinyl siding, which allows them to provide a seamless siding for your Lockport home. StockMohr also offers 75 different color possibilities for your custom Lockport vinyl siding, which can add another level of personality and flair to your home.
Lockport Vinyl Siding Contractor
StockMohr is an incredibly experienced vinyl siding contractor. They have been a part of the Better Business Bureau for more than 20 years, so you know you are getting a certified experienced contractor. Their team also strives to provide exceptional customer service by getting to know you and figuring out what you need in terms of Lockport Vinyl Siding service.
If you want a team that has the vinyl siding installation expertise necessary, and the customization options to give you exactly what you want for your home, then you need to consult StockMohr and see what they can do for your Lockport Vinyl Siding.
You may also be interested in:
We guarantee our work.
Schedule a Free Estimate