Lockport Window Replacement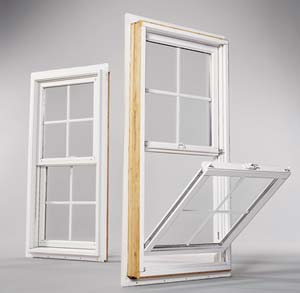 Getting a new window for your home can often be a stressful task, but finding a provider that has excellent selection makes the process easier. Stockmohr's showroom in Clarence Center has many different windows, and each homeowner can surely find the right window for their Lockport Window Replacement. The skill level of Stockmohr's window replacement professionals allows the company to offer two different types of window replacement depending on how much work homeowners want in their project.
Window Replacement Lockport
For a simple and quick Lockport Window Replacement, a Stockmohr professional can offer the replacement-style window installation. With this procedure, you simply pick a new window that fits into the existing frame in your home, and Stockmohr will take care of the installation. This proves to be an economical solution for many Lockport homeowners that need a new window.
For those looking for a more custom fit for a new window, there is also the knock-out new construction style window replacement. With this, Stockmohr takes out your old window and strips out the interior all the way down to the studs. Then they start your new Lockport Window Replacement by putting in all-new trim and clad interior before placing your brand new window into the new frame.
With a proven track record of serving Western New York with quality window replacements, Stockmohr is an excellent choice that has been trusted for many needs throughout the area. Let them take care of your Lockport Window Replacement today.
We guarantee our work.
Schedule a Free Estimate