Orchard Park Replacement Windows
Attractive windows contribute substantially to the curb appeal of your home. Beautiful replacement windows in Orchard Park contribute to the charm and character of the neighborhood and showcase each home's unique style. While historic windows may contribute to the unique look of any home, out-dated windows can cost a homeowner significantly. Aged windows create drafts in your home increasing the heating & cooling bills. Maybe it's time for Orchard Park replacement windows from Stockmohr.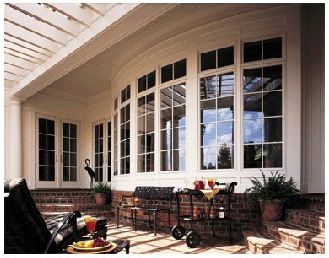 Orchard Park replacement windows from Stockmohr can be a cost effective option for increasing the energy efficiency of your home. Replacement windows from Stockmohr can also reduce access of your home to insects, such as termites. Wood windows are uniquely rustic, but wood creates access points for ants and termite colonies into your home, which can cost thousands in repairs.
Replacing Orchard Park Windows
Replacing older single pane windows with double-pane Orchard Park replacement windows from Stockmohr that will help moderate inside temperatures and reduce harmful and destructive UV radiation from entering your home.
Orchard Park is a prime location to settle down and purchase a new home. A rich and unique neighborhood for families and young adults, homeowners are seeking worthwhile investments. Choosing a responsible and reputable local company to install and maintain your replacement windows is a high priority. Stockmohr's experience representatives can assist in selecting Orchard Park replacement windows and work with your schedule to modernize your home while being hassle-free. Update the one feature that every potential home buyer sees before ever stepping in your home, make the right choice for Orchard Park replacement windows.