Roof Installation for Homes in Orchard Park, NY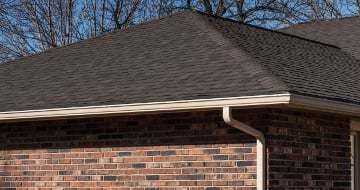 A functional roof not only offers protection for your valuable home, but also adds a touch of aesthetics. If your home in Orchard Park, NY, regularly requires roof repair, it's time to consider a new roof. At StockMohr, we help homeowners in the area with custom roof installation. We're the premier roofers in the area, bringing over 35 years of roofing experience to every project.
We have built a solid reputation in this community through a customer-centric approach to roofing installation. Whether your roof has visible leaks, structural damage, or it's past its life expectancy, talk to us for professional roof installation.
Our Roof Installation Process
At StockMohr, our philosophy revolves around 100% customer satisfaction. We endeavor to bring your roof idea to life, and to do this we listen keenly. Here's how we work:
Initial consultations: You can reach us through various channels.
Roof evaluation: Our projects start with a comprehensive roofing installation estimate to assess the extent of damage and work required.
Roof estimate: We write a detailed report on the condition of the roof.
Project planning: Re-roofing is always the best long-term solution. This project covers the shingles, underlayment, ventilation, flashings, and ice shield.
Roofing options: We help you choose from a wide range of shingles, clay and concrete tile, slate, metal roofing among other materials. We partner with premium brands to get our clients the best roofing products. At this stage, we also consult on the roof color, roof design, timeline, material and service warranty.
Choosing StockMohr For Your Orchard Park Roof Installation
If you want to re-roof your home in Orchard Park, NY, we guarantee to deliver the best service. We're an Owens Corning Roofing Platinum Preferred Contractor and a GAF Master Elite® contractor. This highlights our high standards and reliability in the industry. We also use advanced technologies in the industry to install immaculate roofs.
Get in Touch for a Roof Installation in Orchard Park
Planning a new roof for your home around the area? Find out more about our Orchard Park, NY, roofing installations. We commit to deliver beyond your expectations.