Roof Repairs for Homes in Orchard Park, NY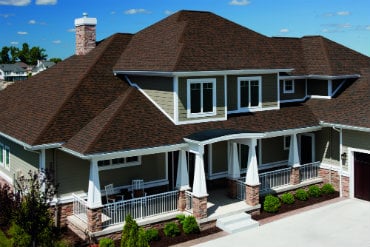 For roof repair services, hiring a professional roofing company like StockMohr instead of turning your project into a DIY is important for several reasons. First things first, your home becomes our priority. Our team is knowledgeable and will help you decide which roofing products best meet your needs and budget. We will get the job done quickly, efficiently, and safely. Secondly, a professional is more likely to note other problem areas you may not have noticed. We can help you avoid future damage by catching it early. You can trust the roofing contractors at StockMohr, we have provided reliable roof repairs to Orchard Park and the Western New York area for over 35 years. You'll be glad you chose to make a quality investment in your home with StockMohr as your home improvement partner.
Roofs Need Occasional Servicing and Repairs
We understand the challenges that residents of Orchard Park face with regard to their roofs. The roof is susceptible to many forms of damage, including leaks, cracked and missing shingles, shrinkage, holes and punctures, and uplifted roofing material. In the Western New York area, cases of roof damage are common, primarily due to the variations of extreme weather experienced throughout the year. As such, roof repairs should be a part of your regular home maintenance activities to ensure that your home is in excellent condition.
Unfortunately, roofs can be unforgiving if you wait too long before conducting repairs. A small hole or slight blockage could evolve into a bigger issue that causes considerable damage to your home and may be expensive to repair. Therefore, it's crucial to have the roofing problems addressed early and often, by a practiced roofing expert.
You owe it to yourself to hire a professional roof repair contractor who has the qualifications and reputation for providing high-quality, long-lasting results. Rest assured knowing that our roofing team is an Owens Corning Platinum Preferred Contractor. We are also GAF Master Elite certified contractors. We are your trusted local roof repair company, and only a call away if you need us.
Call Stockmohr for Roof Repair Services in Orchard Park
Contact StockMohr for the best Orchard Park, NY roof repair services. We are a family-owned and operated business that has served and earned the Western New York residents' trust for more than three decades. Contact us on our website or call us on 716-741-9636 for more information, or to schedule an in-home free estimate.