Orchard Park Steel Doors
When you're ready to replace the doors to your home with solid steel doors, StockMohr has all of your needs covered from your first visit to their showroom to the installation itself. With over 30 years of providing superior services to Western New York residents, they have the expertise you'll want and need from a company.
Keep out the drafts when it's the chilliest and keep out the heat when it's the hottest with energy efficient Orchard Park steel doors. If you're ready to invest in quality, energy efficient doors to reduce the cost of future energy bills and to remain comfortable while at home during the hottest and coldest months of the year, contact StockMohr.
Steel Doors in Orchard Park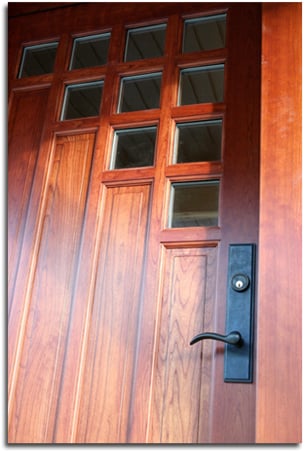 When you're ready to install new steel doors to your home, security is more than likely at the top of your list of priorities. With solid steel doors, not only will you keep your home more energy efficient by eliminating drafts, but you're increasing your home's security.
Security should always be a priority, with or without children in the home. That's why StockMohr is proud to offer quality doors that will increase your home's security level.
Buying a new steel door for your Orchard Park home is an exciting process. When you shop with StockMohr for the new doors to your home, you'll enjoy a wide-selection of quality steel doors that are completely customizable, which makes it even more exciting. Once you find a door type and style that you like, you have the option of customizing the door with a different colored coat of paint or a new stain. Your options are limitless and the professional staff of StockMohr is eager to assist you with the selection process.
To learn more about StockMohr's premium Orchard Park steel doors and service, contact them today!