Tonawanda Roof Installation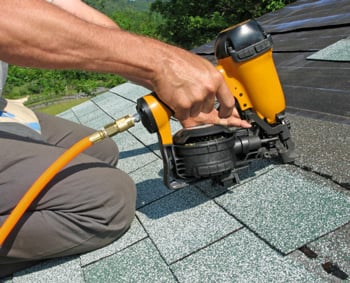 Is it time for a new roof? For roof installation Tonawanda homeowners can trust Stockmohr. We have the experience and the ability to get the job done quickly and within your budget. The roof to your home is one of the most valuable components of it. When it becomes damaged, begins to leak, or no longer is protecting your home's structural integrity, you'll put the home's value at risk. Let our professionals offer the right solution for your home's needs.
Tonawanda Roof Installation Starts with an Estimate
In Tonawanda, roof installation teams can help you to replace your existing roof very quickly. Our team will come to your home to discuss your needs and your options. After a full inspection of your roof, we will offer options. You may be able to patch the roof's leaks or make repairs to it. On the other hand, re-roofing may be necessary. Many times, the best long term solution, though, is installing a new roof. Our team offers tear off and full replacement roof installation of most types of roofs.
Talk to Us About Your Roofing Options
For our clients in Tonawanda, roof installation options are numerous. It is always a good idea to look at a wide range of product options before you invest. We can help you to choose based on your budget or you can look at a variety of colors, material types, and manufacturer products to find one that is right for your specific needs. Be sure to talk to our team about the energy efficient options available. These roofs not only last for decades, but they can also reduce your home's heating and cooling costs significantly.
Call Us Today for Roof Installation in Tonawanda
Are you ready to learn about roof installation options? Call us today to discuss your needs. We only use certified contractors with a proven track record. What's more you will always get exceptional service and workmanship. You can depend on us for your new roof.