Tonawanda Window Installation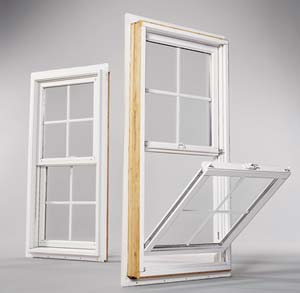 Finding professionals to install your new windows is just as important as choosing the highest quality materials. With proper installation, your windows will last longer and bring your home greater value. With the help of experienced contractors in Tonawanda, your home will have new windows around your home in no time!
Your First Choice Window Installation Provider
First, you should make sure that the window installation provider has legitimate experience. With over 30 years of experience, not only will you be able to see our work at other homes, we have many loyal customers who can describe the quality of our workmanship enduring many years of use. Next, you should also verify the credentials of your provider. Window installation comes with varying levels of liability in terms of protecting a crew and your home. At StockMohr, we maintain the latest licenses and insurance coverage for our projects to keep your family protected against any potential concern.
Expansive Window Selection
When you need new windows, you should look for the greatest quality available. From the outward appearance to the daily functionality of a window, there are many options to consider. StockMohr offers wood, clad, fiberglass, and aluminum windows, providing customers with a wide array of possibilities to match your home's style. Our windows are also built with energy efficiency and ease of use in mind so that you will benefit greatly from them every day.
Contact Stockmohr For Premier Tonawanda, NY Window Installation
If your home is in need of replacement windows, contact StockMohr today! We offer free estimates on all window installation services, making it easier for you to plan for the project. Having helped many families across Tonawanda, we are excited to help yours too!