Tonawanda Window Replacement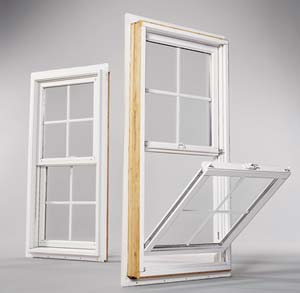 The windows of your home provide a gateway between the outside and inside, and they really are a reflection of what your home is all about. If those windows are worn down, dusty, or broken, window replacement is a wise choice. StockMohr knows that properly maintained windows are a significant addition to your home. Window replacement is a viable option for providing the right type of window to complement your home. Having the right windows for your home adds ambiance and functionality, two things that are truly worth the investment.
Types of Replacement Windows
StockMohr has many different options for you to choose from for your window replacement project. From wooden windows to vinyl options, we can help you decide on the perfect material for your home.
Wooden Windows: Stained wooden windows exude a rich persona, adding decorative value to your home. With proper coating, they will be resistant to rotting and last for years to come.
Vinyl Windows: While they don't have the same rustic charm of wooden windows, vinyl provides a low maintenance solution for your home as handy replacements.
Fiberglass Windows: Built with durability in mind, fiberglass windows can also be painted to a color of your choosing. They do not wear down from exposure to the elements like wooden material can.
Aluminum Windows: Coming at a low price with light-weight construction, aluminum windows are strong, but easy to use.
Call Stockmohr Today
If your home needs new windows, don't hire another contractor without giving us a call first. We offer free service estimates on all window replacement services in Tonawanda! Just fill out our contact form or call today to get started.