West Seneca Replacement Windows
When you need West Seneca replacement windows services, look no further than the experienced professionals at StockMohr. In addition to siding and roofing services, our company also works to provide replacement windows that are high-quality and work for a variety of budgets.
In the Western New York area, West Seneca replacement windows can make a significant difference in comfort levels during the winter months, and at StockMohr, we have more than 30 years of experience working to provide replacement windows for a good value and long-lasting results. Check out the products and services we have available to help meet your needs.
Replacement Windows In West Seneca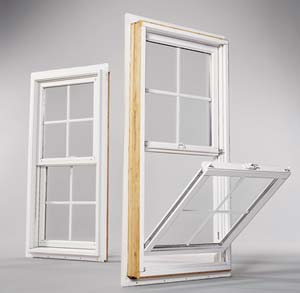 At StockMohr, our selection includes three main types of replacement windows: wood, clad, and fiberglass. We have the expertise to guide you on choosing one that works for your home. Wood replacement windows, for example, are a good choice for someone who wants an elegant look and wants to commit to the maintenance and repair required for these windows.
Fiberglassreplacement windows, which our contractors at StockMohr also can install for someone needing West Seneca replacement windows, come in a range of colors and styles and are suitable for people who are on a budget. Clad replacement windows are a combination. They look similar to wood windows but are more durable and will last longer.
Regardless of whether you already know which windows you want or are still unsure, seek out StockMohr for West Seneca replacement windows to find out why we have thousands of satisfied customers in Western New York. You just might want to become one yourself.