West Seneca Window Replacement
Homeowners in West Seneca have many options when looking at a possible window replacement. The most cost effective decision is to use the existing window frame already in your home and simply find a window that will fit into that frame. StockMohr is able to provide a wide variety of windows with tons of options for customization, fitting any home or budget. By calling StockMohr before getting started with your West Seneca Window Replacement project, you can be assured that they will work to find a window that works for your home.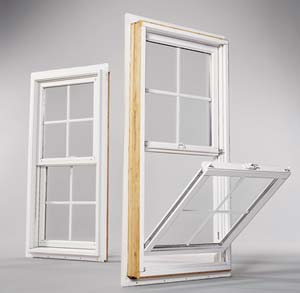 StockMohr's team of trained window specialists have all the necessary certifications and qualifications for window replacement in West Seneca. Your window replacement professional will sit down with you and get to know the scope of your specific window replacement before starting the project. They will also take special attention to your project to make sure that it is done efficiently and exceeds your expectations.
Window Replacement West Seneca
If you want a highly experienced team installing your windows, you can be confident in StockMohr's team that has installed over 15,000 windows in West Seneca. When it comes to West Seneca Window Replacement, StockMohr has been a leader in the Western New York area for 30 years. They have the collective expertise necessary to give your home a wonderful new window.
Feel free to stop in to the showroom in Clarence Center, where StockMohr can show you all the different options that you can look at when finding a replacement window for your home. Trust the experienced professionals at StockMohr with your West Seneca Window Replacement!