Door Installation for Homes in Williamsville, NY
First impressions are incredibly important in this world. While your home can't impress with a winning smile or a firm handshake, the style and elegance of your front door can make offer the same level of impact to a visitor. If you want your Williamsville home to create an amazing first impression in your guests, one of the best ways to do that is to get new door installation from StockMohr.
The Value of a StockMohr Door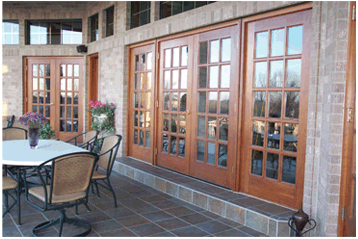 There is no portion of your home that makes a greater first impression than your front door. Unlike the rest of the exterior of Williamsville home, your front door is one of the few portions of your home that visitors examine in detail. Modern doors are available in various materials, styles, and colors. Whether you choose a dark hued stained oak or a vibrantly pained vinyl can make all the difference for that all important first impression.
Door Installation From The Experts
When you get door installation from StockMohr, we can help you make the right decision for your Williamsville home. Our consultation is backed by over a generation of experience installing doors in the western New York area. We can help you select the exact material, style, color, and accessories like windows that will perfectly accentuate the rest of your home. And once you have made your selection, due to the fact that we keep thousands of doors in stock, installation will always be prompt.
More Than Just Front Doors
Your front door is only one of many ways to enter your home. We also sell and install side doors, rear doors, garage doors, basement entry, and sliding doors. If there is a way to get into your home, we can sell you a door that looks better, is more energy efficient, and is more secure than your current door. If you are looking to replace a door or door accessory in the Williamsville area, StockMohr is the best contractor available in Western New York.