Williamsville, NY Window Replacement
Getting a quality window replacement for your home can be a daunting task. There are many factors that need to be considered, but ultimately most homeowners just want a new window that fits their home. StockMohr's team of highly skilled professionals can give you a great return on your Williamsville Window Replacement project. Having performed over 15,000 window replacements throughout Western New York, StockMohr has the window replacement expertise to get the job done right for your home. Take a visit to our Clarence Center showroom as well to get an idea of what kind of window StockMohr can provide to enhance your home.
About Our Replacement Window Services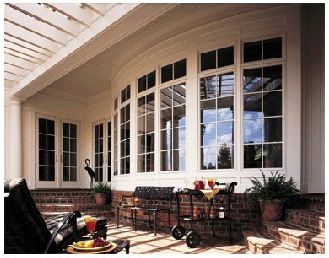 For the window replacement in your home, StockMohr has a couple of different options for replacement windows. TrimLine wood replacement windows provide a warm feeling in your home and add great value. They also come with an aluminum clad exterior to enhance the long-term health of the replacement window.
You can also choose from a number of ProSeries vinyl replacement windows for your Williamsville home. These vinyl windows offer great durability and are often a cost-effective solution for homeowners. The ProSeries windows are also recognized for having great energy saving features.
Contact Us For Your Service Estimate
StockMohr is your one stop shop for Williamsville Window Replacement. We have the combination of great window selection, budget-friendly options, and fantastic customer service that will make your home look amazing. Check out our showroom today to see what your Williamsville home could look like with a window replacement from StockMohr!