WNY Replacement Windows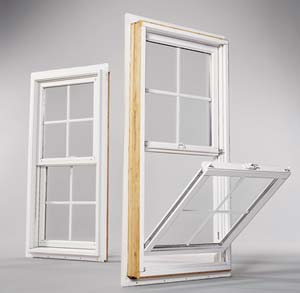 Window replacement is a cost efficient way to save money for homeowners. It should be done for older homes so that energy efficiency can be achieved. Replacing old windows can secure a home in many ways besides being cost efficient there are safety advantages to WNY replacement windows.
As the home ages, the windows can become an integral part of how that home is kept in optimum condition. Energy costs can go right out the windows and this is such an easy fix to the way a home can be improved. Old windows in a home can actually let in heat and cold because of the way they are designed. Windows are now designed in such a way they save energy costs. Even with tinting added it saves the homeowner money. The cost is worth the end result for WNY replacement windows. The benefit is not only in the new windows but in the window frames.
Replacement Windows in WNY
Old window frames can literally be letting cold or hot air inside the home. Old frames deteriorate and need to be replaced as well as windows. This is a needed upgrade for older homes that are refurbished. It should be considered as part of the process and is a serious cost saving measure. Companies who specialize in home improvement such as StockMohr Home Improvement can help with decision making on the best WNY replacement windows for any style home.
It also adds present value to the home because new window frames are an attractive energy efficient plan to upgrade older homes. WNY replacement windows by StockMohr are professionally done with expertise and experience.
Over twenty years of reputation and experience can add to a window replacement and make it a profitable proposition. Home improvement experts at StockMohr are filled with knowledge and will improve your home's value with cost efficient WNY replacement windows.