WNY Roofing Replacement
With each WNY season comes the unpredictable and serious stormy weather, every homeowner's first reaction is to stock up on food and water. The same precautions should be done for outside the home as well. In extreme weather conditions, windows can crack, gutters can break and roofs can leak. The best way to prevent damage to the home is to have reliable contractors that knows what to look for and can give sound advice on what really need maintenance.
Roof Replacement in WNY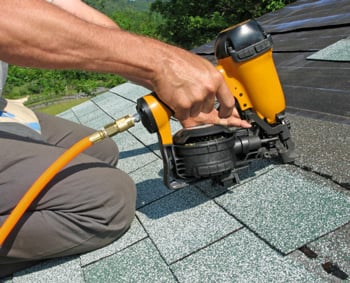 If your roof leaks or little unwanted pests make a home within it, it's best to get an opinion from an expert contractor. In Western New York, StockMohr make the process simple with trustworthy and dependable professionals. That is what makes StockMohr the most reliable roof contractor in all of WNY. StockMohr has over 30 years expertise as WNY roofing replacement specialists. They specialize in roofing replacement whether the job is a small leak or tedious patch for any part of the roof. The WNY roofing replacement experts service the Buffalo and surrounding areas and offer great incentives for all customers such as a showroom with a wide variety of shingles that come in all different colors and styles so suit every homeowners needs.
At StockMohr, our contractors offer only the highest quality products as well as dedicate more time to get the job done correctly. They thrive on the hundreds of clients that keep coming back for the brilliant service, expertise and friendly atmosphere! So when it's time for to replace your roof in WNY, call StockMohr.