WNY Window Installation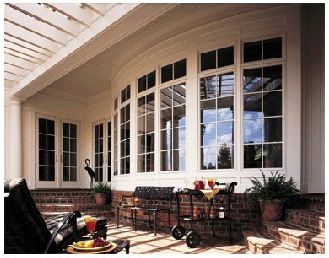 After you've done all the work in choosing beautiful windows, the last thing you want to worry about is whether they'll be installed properly. Checking the frame and repairing it where necessary can help to ensure a tightly sealed window that still opens and closes correctly. Improper installation can lead to difficulty using windows and significant energy waste.
Dependable Installation Company
There are many factors you need to consider before hiring a company to install your new windows. Having been in the home improvement field for over 30 years, StockMohr draws on a highly successful past, including over 15,000 window installations across WNY. StockMohr has also been a part of the Better Business Bureau for over two decades, continually striving to provide top-class service to every customer.
Window Installation Options
While the process largely remains the same, there are a couple of different approaches we take towards window installation. We offer several varieties of trim that can surround your windows and influence the way they look. You can also explore StockMohr's selection of energy saving window options to improve your home's efficiency and help the environment.
The most important part of window installation is making sure it fits into the frame properly. One choice is to install a new window into the existing frame. This will save you money in the long run because this does not require much work beyond finding the right window. A more expensive procedure is the new construction style installation. This involves more time and effort to adjust the frame and construct new trimming around your window too.
Get Your Free Estimate
StockMohr has the expertise and skill necessary to give your WNY home a beautiful new window installation. We are happy to help you find a comfortable choice that fits your budget and needs by offering free estimates for our window installation projects. Contact us today to get started!