WNY Window Installation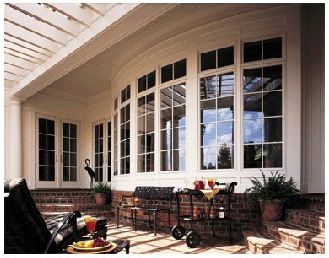 When it comes time to get a new window installed, you need to trust an experienced and personable team with a great selection of windows. As a homeowner, you want a team that has a proven record of efficient work and has a reputation in the community for great customer service. StockMohr gives homeowners all that and more. Having been in the home improvement field for over 30 years, StockMohr's experienced team can draw on the expertise that comes from providing over 15,000 WNY Window Installations. With more than 15 varieties of windows, plus various customization options to enhance energy savings and Good, Better, and Best grades of windows, StockMohr has every option that WNY homeowners need for their new window installation.
WNY Window Installation Provider
There are many factors you need to consider before hiring a company as your WNY Window Installation provider. Homeowners want an experienced team who has all the proper credentials for window installation, as well as a team that also has a proven track record of excellent customer service. StockMohr's professionals are all well trained in performing window installations and they are trustworthy individuals. StockMohr has also been a part of the Better Business Bureau for over two decades, which speaks to their reputation in the Western New York Community. Their workers also pride themselves on providing excellent customer service, sitting down with you before starting your WNY Window Installation and figuring out what needs to be included in your project.
Window Installation Options
StockMohr also offers you some customization options for your WNY Window Installation. There are different types of windows, and different trim options to make sure that you can build the perfect window for your home. You can also explore StockMohr's selection of energy saving window options to improve your home's efficiency and help the environment.
StockMohr's professionals are highly trained to help give you a window that will fit the existing frame in your home. This will save you money in the long run because this type of WNY Window Installation does not require much work; the window is simply installed right in the frame. A more expensive procedure, such as the knock-out new construction style window replacement, involve more time and effort by adjusting the frame and redoing the trim to fit the new window.
StockMohr has the expertise and skill necessary to give your WNY home a beautiful new window installation. Stop by their showroom in Clarence Center or give them a call today to get started!
You may also be interested in:
- Clarence Window Installation
- East Amherst Window Installation
- Lockport Window Installation
We guarantee our work.
Schedule a Free Estimate