Youngstown Window Replacement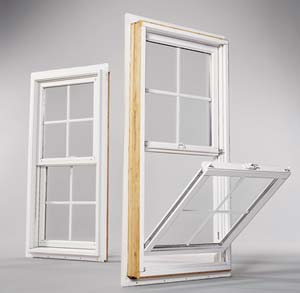 The weather in Youngstown can easily damage your home's windows and eventually put them into a state of disrepair. If this happens to your home, turn to the professionals at Stockmohr. Not only do they have a great selection of new windows for your home, but their staff offers two different custom options for your Youngstown Window Replacement. Stockmohr has over 30 years of combined home improvement experience, and they are ready to use that to help you get a great window replacement.
Youngstown Window Replacement Options
For those on a tighter window replacement budget, Stockmohr offers the simple replacement-style window installation. This means a Stockmohr professional will help you pick out a beautiful new window from their available selection and insert it into the current frame of your home. For many homeowners looking at Youngstown Window Replacement, this is the most efficient solution.
On the other hand, Stockmohr also offers knock-out new construction style window replacement. With this procedure for Youngstown Window Replacement, a Stockmohr carpenter will remove your old window and then tear the frame down to the studs. They will then install a beautiful new window of whatever size you prefer, along with brand new interior trim and a new exterior frame. This is the best option for energy savings and maximum glass space for your Youngstown Window Replacement.
As a respected name throughout Western New York, Stockmohr has the experience necessary to give your home great new windows. They also pride themselves on their customer service, taking the time to sit down with customers and learn about their individual needs before starting on their Youngstown Window Replacement project. Call Stockmohr or visit their showroom in Clarence Center to get started on your way to new windows today.