It takes innovation to stay in business for over 35 years. That's why, at Stockmohr, we make sure to offer the best of the best in siding, roofing, gutters, windows and doors. It's important to us to represent great products and installation. When it comes siding, we know our customers want a product that not only keeps their home protected and insulated, but looks great as well. We're excited to share that we now offer our clients a new option for siding: Exterior Portfolio Siding by Royal Building Products. These new siding products are created with challenging industry norms in mind, something we can appreciate! Exterior Portfolio Siding includes:
Insulated Siding
All insulated siding is not made equal--but Exterior Portfolio's Insulated Siding will have you forgetting all about Western New York's frigid winters and heating costs. With a mixture of industry-leading technology and gorgeous exterior appeal, you don't need to sacrifice anything to get an all-in-one siding product.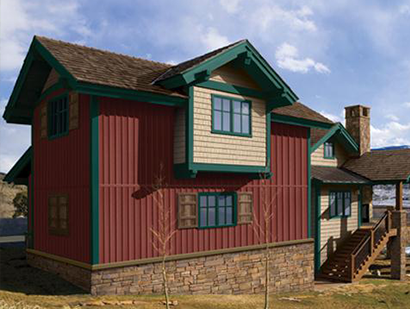 Product Spotlight: CraneBoard® Board & Batten
One of Exterior Portfolio's insulated siding choices, CraneBoard® Board & Batten, has a rustic cedar grain aesthetic that will give your home a charming new look. The wide board design made with the look of hand-milled cedar grain is beautiful and requires virtually zero maintenance--no painting or scraping. With 23 colors to choose from, styling your home exactly to your liking is an easy process.
CraneBoard® Board & Batten features include:
200% stronger bond with our TXL™ Lamination Technology
64% greater impact resistance
Reduces noise up to 45%
Wind resistant up to 130 mph
Life of the Home Limited Warranty
Traditional Siding
Sometimes, a traditional style is exactly what you are looking for. Exterior Portfolio's Traditional Siding offers homeowners a low maintenance option that looks as great as it performs. Depending on your preferred style, Traditional Siding may just suit you perfectly.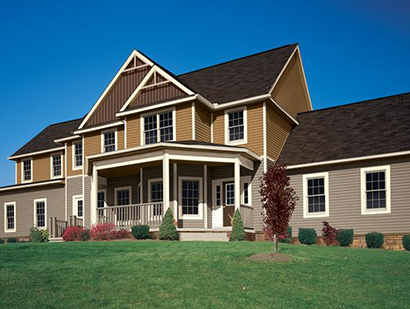 Product Spotlight: Premium Pointe®
Premium Pointe® gives homeowners a distinguished, classic look to their home. Available in two sizes and 24 colors with a true-milled finish, Premium Pointe® delivers. Every color has a low-gloss finish that looks like real cedar giving your home an authentic look.
Premium Pointe® is available in D4, D45DL, and Board & Batten, which each include unique features such as:
Extra thick .092" full rollover HurriCrane nailing hem provides 200 mph wind load performance
Specially designed double nailing hem provides 170 mph wind load performance
Full 3/4" profile edge assures straight walls
Extra-long 16' panels means up to 33% fewer seams
Lifetime Limed Warranty
Shake and shingles
It may be time for new siding, but who says you need to go with a modern style? Shake and Shingles by Exterior Portfolio give homeowners a warm, rustic option to enhance their curb appeal.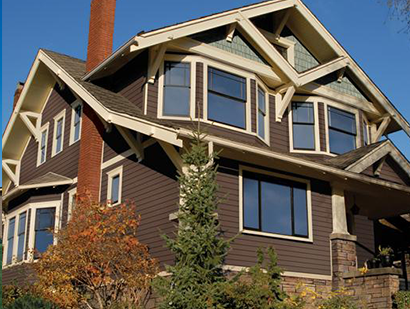 Product Spotlight: Portsmouth™ Hand-Split Shake
Hand splitting shingles and deeply ingrained surfaces give Portsmouth™ Hand-Split Shake a dimension and individuality to enhance the home's exterior. Patterned from real split cedar with the same shadows as hand-split wood, Portsmouth™ Hand-Split Shake is a wonderful option for homeowners looking to spruce up their home with a unique, rustic style.
Portsmouth™ Hand-Split Shake features include:
Deep rustic grain patterned from real cedar shake
Seamless design
Superior impact resistance and resists fading and warping
Wind resistant up to 155 mph (velocity ultimate)
Lifetime limited warranty
Feeling inspired about new siding? Contact Stockmohr today to learn more about Exterior Portfolio siding and schedule a free in-home estimate today!