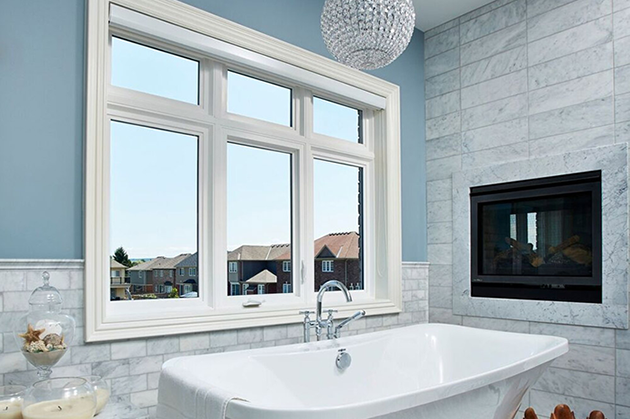 New windows can make a whole world of a difference in cold climates like Buffalo, New York. As a homeowner, you want the best of the best when it comes to any home renovation, especially windows. There are a few factors to consider when searching for the perfect new windows for your home, such as the climate zone you live in and what rate of energy efficiency (U-factor) you should have. At Stockmohr, we only offer the best products in the industry because we believe in doing the job right the first time; it's this reason we are proud to offer Pollard Windows & Doors as a replacement window option. Why, do you ask?
Innovative manufacturing in a state-of-the-art facility

Each product made by Pollard Windows & Doors is made in a state-of-the-art, 300,00 sq. ft. plant. When you're looking for new windows, you'll want more than a model that just looks nice. Pollard's facility is home to a team of talented product design artists that test products in-house before even being sent to an outside lab.
With such care going into their window products, you can be sure your replacement windows are some of the best quality in the industry. For example, Pollard's Advantage Line lead-free windows are low-maintenance vinyl windows with very minimal upkeep needed on both the inside and out. With their versatile structure, Advantage Line windows are perfect for new builds or replacement. Of course, curb appeal matters too! You can customize Advantage Line windows with several complementary colors, glazing and grill options.
Adding premium features to your home doesn't need to cost you an arm and a leg. Pollard's Advantage line offers various affordable, energy efficient styles to add the ideal accent to your home (without sacrificing performance). All you need to do is select the style suited to your needs and we can handle the rest!
A revolutionary window option

Pollard's Advantage Plus Premium All-Vinyl Windows have recently been redesigned and re-engineered for Best in Class performance for both dual glazed and triple glazed units. What does this mean for homeowners on the hunt for the best windows? Awarded in 2017 for Most Efficient, Pollard's Advantage Plus windows are the ideal options for residential applications in addition to multi-level, high-density buildings. Having one of the most energy efficient window models on the market means big savings on energy bills, especially during winter. With replacement windows recognized as the #7 overall best value in home improvement projects in 2018, your replacement windows can offer a lot more value and excitement than you would imagine. Pair Pollard's industry-leading manufacturing with Stockmohr's expert installation and your windows will be set for years to come.
Quality windows from a family business

As a family-owned and operated business, we value the hard work it takes to stick around for over 70 years. The Pollard family believes their success has been simple: "work hard, reinvest in new technology and give customers more for their money". That's something we can get behind! Having crafted each window by hand in the '40s, the Pollard formula for excellent windows has progressed with manufacturing and technology to offer some of the best window models on the market today.
Interested in Pollard Windows & Doors' windows for your home? Give us a call today to schedule a free estimate!