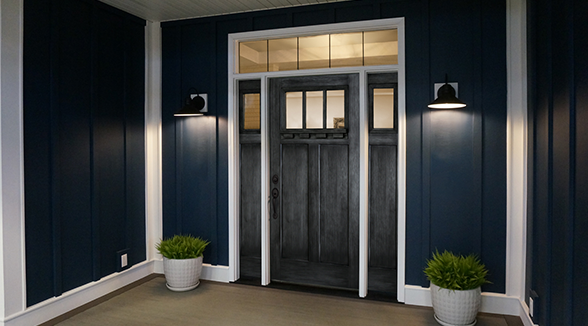 If you didn't know that May is National Home Improvement Month, you do now! The last full month of spring offers warmer weather and the opportunity to do what homeowners look forward to all year--making their home special. Whether you're gearing up to sell your home or just want to spruce it up to enjoy the summer, now is the time.
Need some inspiration? Here are a few home improvement projects that will transform your home (and its value):
Entry Doors
An excellent way to make a statement with a fun home project is a new entryway! When you update your front door--it makes a huge difference. This is a great way to add a pop of color to the entrance of your home. Customize the door of your dreams with a hand-applied, naturally-glazed entry door that adds a creative element to your home. A new entry door will enhance the look of your home, reduce your energy bills by improving heat flow, and will add value to your home.
While on the topic of value, we wrote about Remodeling magazine's 2018 Cost vs. Value Report placing steel entry doors at the top of their list of home improvement projects! In fact, steel entry doors were the #2 Best Value Project for Mid-Range Home Improvements in 2018. If you replace your front door with a steel entry door, you'll recoup 91.3 percent of the project cost in resale value. That's definitely a project worth doing for National Home Improvement Month!
Siding
If you're a homeowner in Western New York, your siding has been through a lot this past season. Damaged or outdated siding lacks proper insulation (and curb appeal). Refreshing your home with new siding helps it to look more appealing and modern. New siding also helps promote proper airflow, improving the energy efficiency of your home and reducing energy bills. With summer approaching, this is a great project to combat cooling costs.
Ranking #5 in Overall Best Value Exterior Home Improvement, new vinyl siding provides a 76.6 percent return on your investment, according to Remodeling's report. For an updated look and stronger functionality, new siding is a valuable proje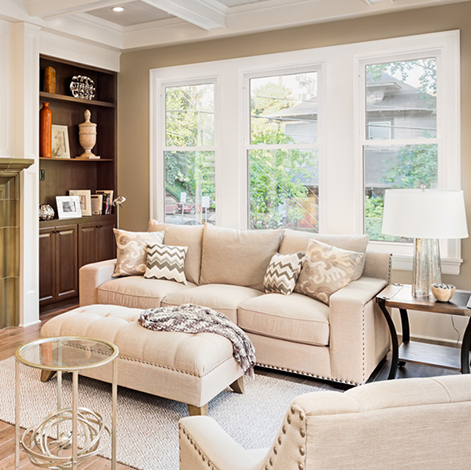 ct to choose for the season!
Vinyl Replacement Windows
New windows can make any season better! Replacement windows offer a new look and feel to a room. It's a nice feeling to be able to open your windows and let air in when you want but to also have the ability to close them and know there's no unwanted airflow. Windows in need of replacement are responsible for about 25 to 30 percent of heating and cooling use due to heat gain/loss. Not only will new windows make your summer more comfortable, but it'll make it more affordable with energy savings.
Vinyl replacement windows offer significant value to the home, making them a great option for a new home improvement project to kick off the season. New vinyl windows will recoup about 75 percent of the cost, adding resale value and a whole lot of benefits to your home.
Getting Started With Your Project
National Home Improvement Month is a great time to get the ball rolling for a project you've been thinking about! So, where do you start? Depending on the project, you'll want to bring in an expert to make sure it's done right the first time… schedule a free in-home estimate with Stockmohr today to get started!