Akron Seamless Gutters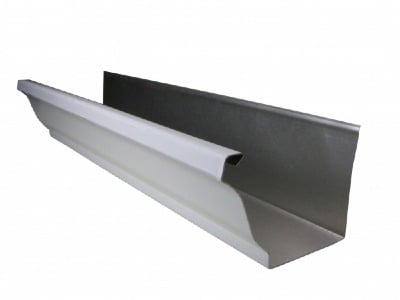 When it comes to a superior gutter installation, seamless gutters from Stockmohr are the way to go. If your gutters are not properly fixed to the edge of your roof, water can drain off the edges and pool up around the base of your home, and that can cause serious damage to the foundation of your Akron home.
For the best in Akron Seamless Gutters, give Stockmohr a call. Their business is widely known and highly respected throughout Western New York, and Stockmohr is a member of the Better Business Bureau. They have the best products for your gutter installation, and on top of that their professionals offer great customer service.
Seamless Gutter Installlation
Stockmohr is proud to offer Akron Seamless Gutters along with gutter covers for a complete gutter installation. Gutter covers fit right over new seamless gutters, and are extremely useful for keeping debris from around the yard from clogging the gutters. When it comes to Akron Seamless Gutters, the most effectiveness can be found when seamless gutters and gutter covers are used together.
Call Stockmohr today to get started on your home's new seamless gutter installation.