East Amherst Seamless Gutters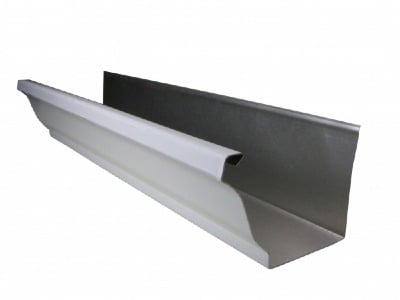 In East Amherst, it is very important to make the investment in high quality gutters that will help protect your home. Properly functioning gutters catch rain water off your roof and funnel the water through a functional system so that water does not pool up around your home. Improperly functioning gutters can cause serious damage to the foundation of your home, which is why East Amherst Seamless Gutters are a great choice as a part of your gutter installation. Stockmohr is a specialist in gutter installation in East Amherst, and their staff has the expertise necessary to give your home a great new set of gutters.
Seamless Gutter Installation
Stockmohr offers many different options for your East Amherst Seamless Gutters. While gutters are usually not thought of as something that can beautify your home, Stockmohr offers a wide array of colors for your gutters, so they can add an aesthetic touch to your East Amherst home. They also offer different widths of downspouts to go with your new East Amherst Seamless Gutters for homeowners who may see more precipitation go through their gutters throughout the year.
Seamless gutters from Stockmohr are a great value for your East Amherst home. As opposed to other traditional gutters, seamless gutters fit right to the edge of your roof, ensuring that water does not puddle around the foundation of your home. Stockmohr also offers gutter covers to go along with your new East Amherst Seamless Gutters. These covers keep leaves and other flying debris from building up inside your new gutters and causing clogs that can lead to costly repairs.
Stockmohr is your one stop shop for everything pertaining to East Amherst Seamless Gutters and gutter installation. Give them a call today, or stop by the showroom in Clarence Center, to get started on your new East Amherst Gutters.