Lewiston Seamless Gutters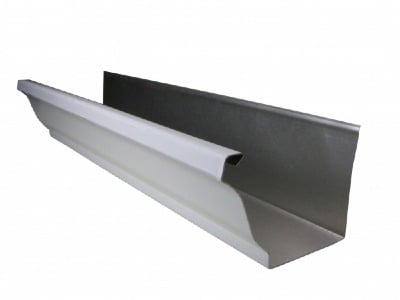 Having seamless gutters installed in your Lewiston home can be a great addition for anyone. These gutters, offered by Stockmohr, are more efficient at preventing water puddles around your foundation than traditional gutters. Lewiston Seamless Gutters are a fantastic value, and they can also be paired with gutter covers for a complete gutter installation. Stockmohr's team will be able to help you determine the best option for your Lewiston home.
Seamless Gutters Lewiston
Having seamless gutters and gutter covers installed together is the best option for your home. Gutter covers help prevent clogs in your Lewiston Seamless Gutters by keeping debris like leaves from getting into your gutters. Stockmohr is proud to offer seamless gutters to all homeowners across Western New York. A trained professional will sit down with you before starting your seamless gutter installation to figure out your specific needs and budget, creating an affordable and suitable solution.
For over 30 years, Stockmohr has been providing Lewiston homeowners with phenomenal customer service and high-quality seamless gutters. Give them a call today and get your new Lewiston Seamless Gutters installed.