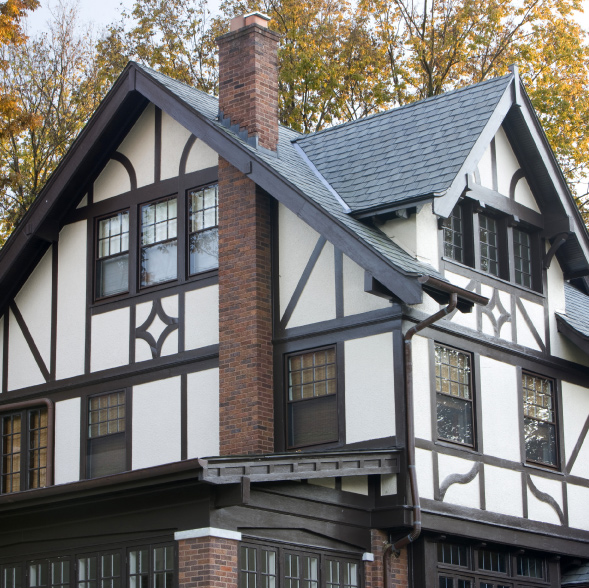 Winter may not yet be upon us yet in Western New York, but it's not far off. As the snow begins to fall and ice forms, you'll likely be spending a lot more time at home. The cold seasons don't mean you have to be stationary. You can get a few home improvement projects done even when your house is surrounded by snow. If you're looking to stay busy and add some new value to your home this winter, consider these projects:
Window replacement

Heat can escape through older windows, so replacing them will prevent a draft (and your heating system working overtime to keep your home at a comfortable temperature). Winter is an excellent time to replace old windows with updated, energy-efficient options.
Installing windows during winter may seem, well, cold, but not when you have a team of professionals with a perfected process. Technicians will close off rooms being worked on to minimize heat loss. Of course, covering and protecting floors and furniture are part of the job to prevent slush from joining the party. Home improvement may seem challenging in the winter, but with Stockmohr's team, it's seamless.
Selecting the right kind of windows can make your home 15-30 percent more energy efficient than the average home! Stockmohr offers ENERGY STAR certified windows, such as ProVia, providing your home with the best in thermal efficiency!
Replace exterior doors

What goes well with replacement windows? A new entry door! It's always nice to correlate the exterior of your home to increase its curb appeal and value. Another great winter project, a new entry door will help keep the heat where you want it--inside. Not to be forgotten, the importance of a quality storm door cannot be overstated! Protect your new entryway from the harsh winter elements with a storm door 20 percent thicker than the industry standard.
There are a few ways to tell it's time for a new entry door. Whether you're suffering from a draft causing high energy bills or noisy hinges, a new door will bring new life to your home during a normally dreary season. When we install exterior doors, we use an industry-leading manufacturer to be sure our customers receive the best. ProVia doors are the most durable in the industry! With dozens of models and colors, you can't go wrong.
Add a pop of color

Let's be real, winter can make things dull. Your yard and home may start to look a little gray. That's okay because sprucing up your home with a little bit of color is the perfect solution. Thinking of getting a new entry door? Create your own custom entryway with decorative glass! Providing your entry door with a unique, hand-crafted glass design will give the entrance to your home a whole new look.
In the mood for a DIY-project? If you're stuck inside, why not paint! You'll likely want to leave exterior and window work to a professional, but repainting a room in your home is a fun, productive way to refresh its look. Try a lighter, brighter color to liven up a room you spend a lot of time in. If you're getting replacement windows, find a color that looks nice when the sun hits it. You may have to get a little creative but that's the best part of it all!
Stockmohr people make the difference
We've had a long history of home improvement work throughout every season! If you're considering a winter project and have questions--give us a call! Stockmohr's installation is second to none, even in the snow and ice!